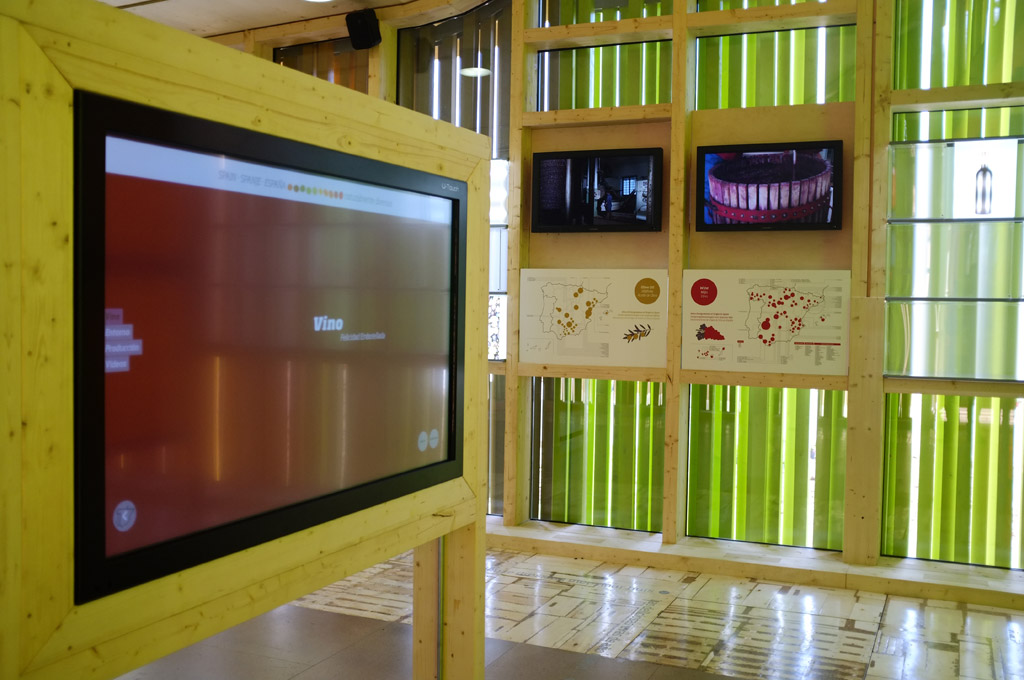 Spain Floriade Pavilion
Spain Floriade Pavilion: Installation of audiovisual and control systems in the pavilion awarded with the Annual Prize Emporia of ephemeral architecture.
Installation of 10 LED FULLHD screens synchronized to frame, creating a multichannel band of 10 audio channels. Huge blending projection of three projectors, large format touch tables and informative displays of several formats.