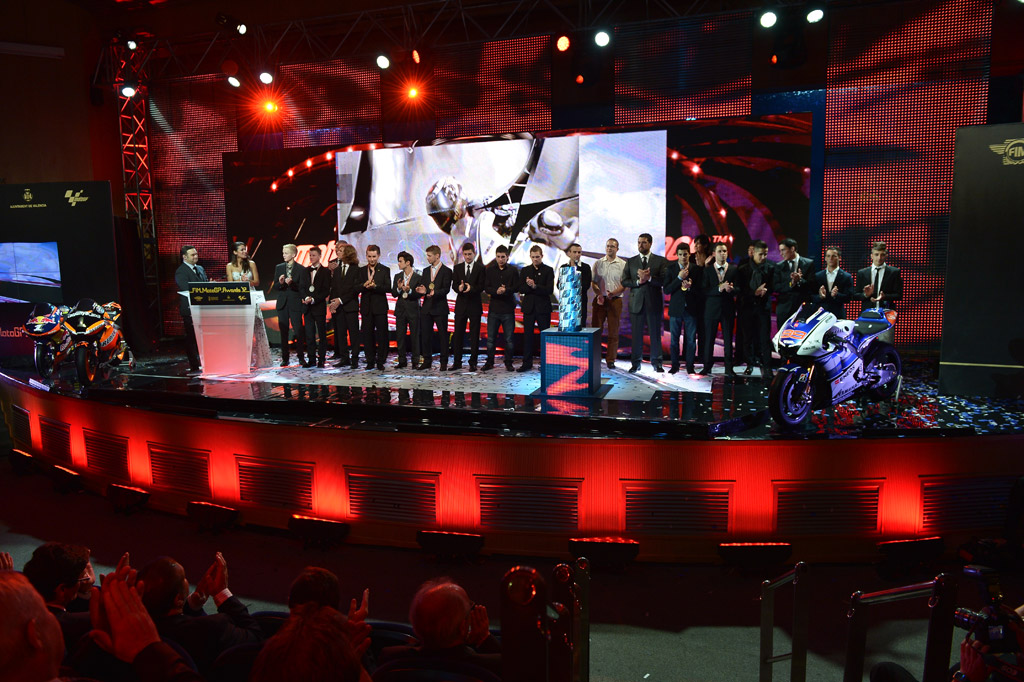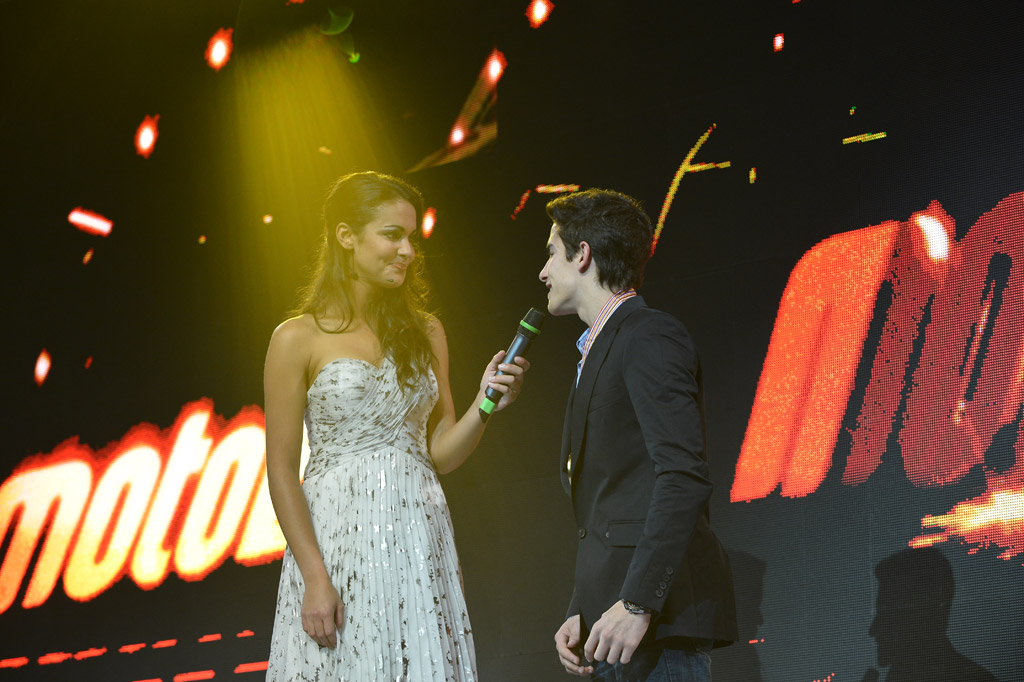 Moto GP Awards 2012
Last 11th of November the "MOTO GP AWARDS 2012" where held, the awards ceremony of MOTOGP, in the Red Sea Auditorium of the Oceanographic in the "City of Arts and Sciences of Valencia".
During the event, the awards to the winners of each category in World Motorcycling were conceded.
To differentiate this event from previous years; Eikonos, audiovisual service company, showing his professionalism and innovation, proposed to put in the auditorium a LED floor of 18mm reflecting the main screen, of 6mm. This way it was possible to strengthen the images and the event.
Another important novelty was the base where the world's champion's trophy was placed. It was made out of LEDS and from there it flowed all the audiovisual content that was distributed throughout the rest of the screens.
Sound and lighting were also ran by Eikonos, this last one being very televisual and with key effects on the highest moments of the show.