Opening Best Terminal 2012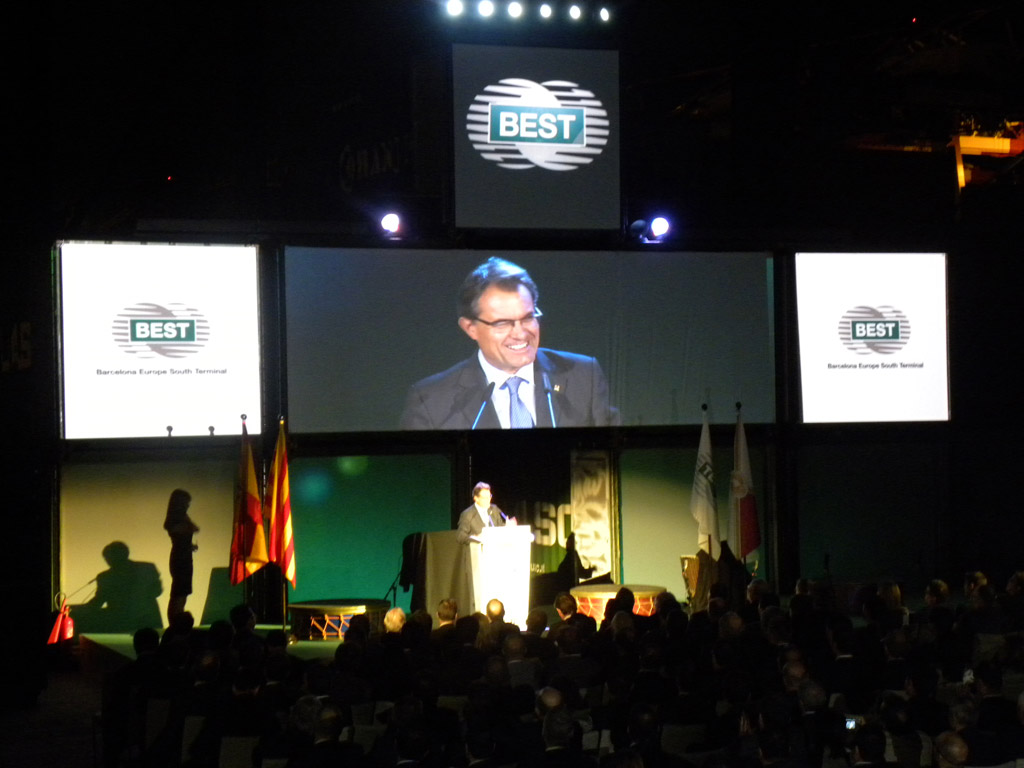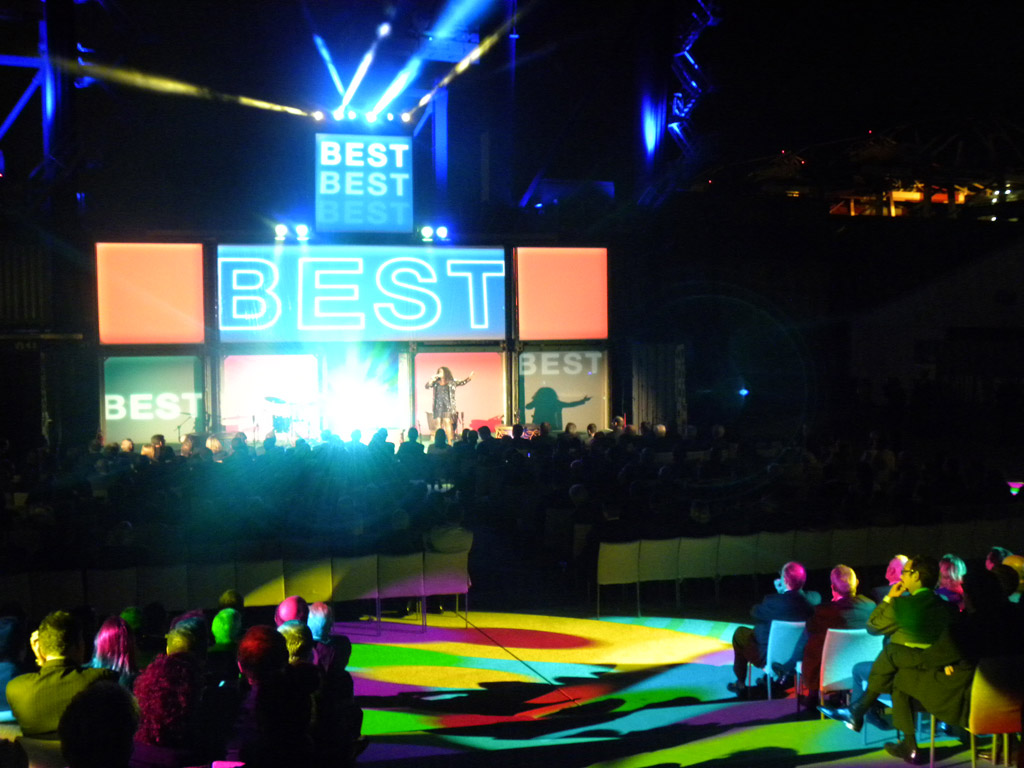 Opening Best Terminal 2012
EIKONOS, audiovisual service company with a broad experience in the field of events, was in charge of the audiovisual media at the inauguration of the new terminal of the port of Barcelona, ​​ the so called Terminal Best.
The Chinese company, Hutchison, opened its macro terminal accompanied by a video show, light and color that surprised every attendee. Eikonos, once again, showed his professionalism in an event with such characteristics.
For the ceremony Opening Best Terminal 2012  there were mounted: 8 LED screens and 2 plasmas of 103', 'to support the presentation of the company and the king's and other authorities' speeches; two Christie video projectors of 18K and four of 10K HD, for performing a mapping on containers; and finally, the control system: Dataton Watchout. During parliaments, screens showed the audience the speech in several languages ​​and when they finished the presentations gave support to various performances.